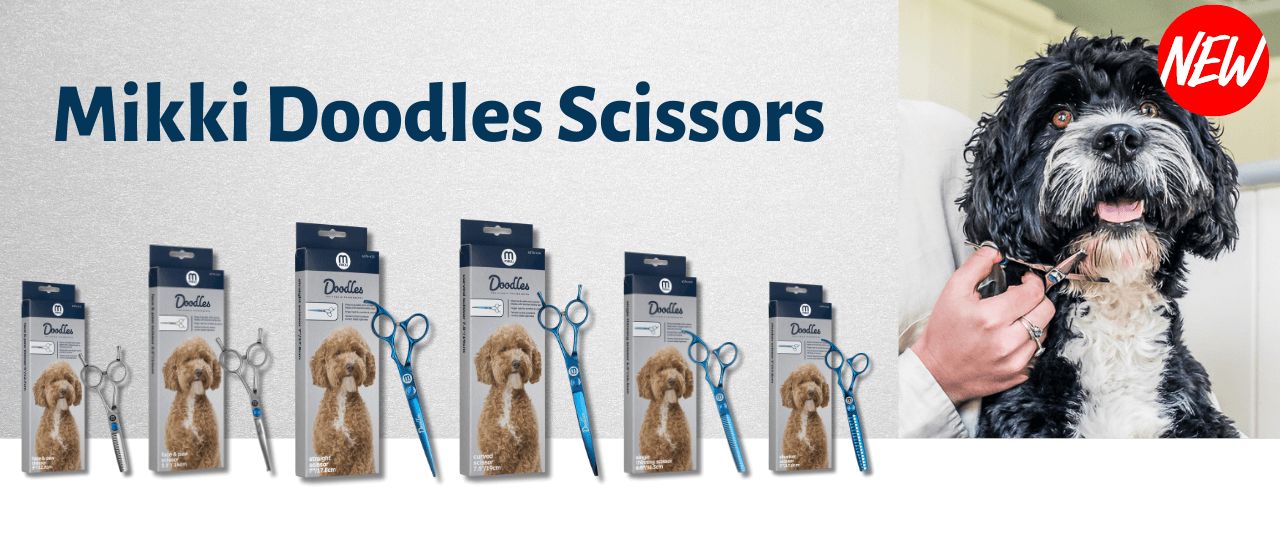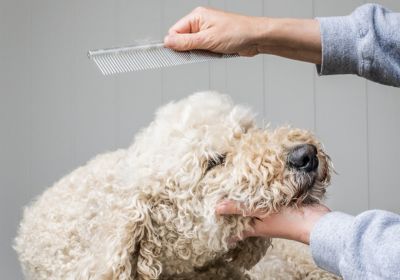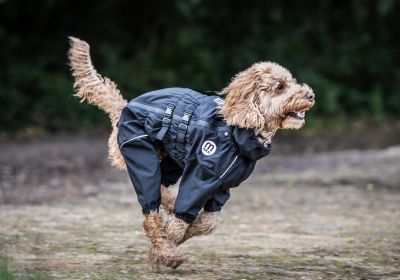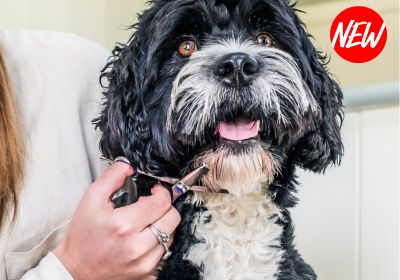 COAT CARE FOR POODLE CROSSBREEDS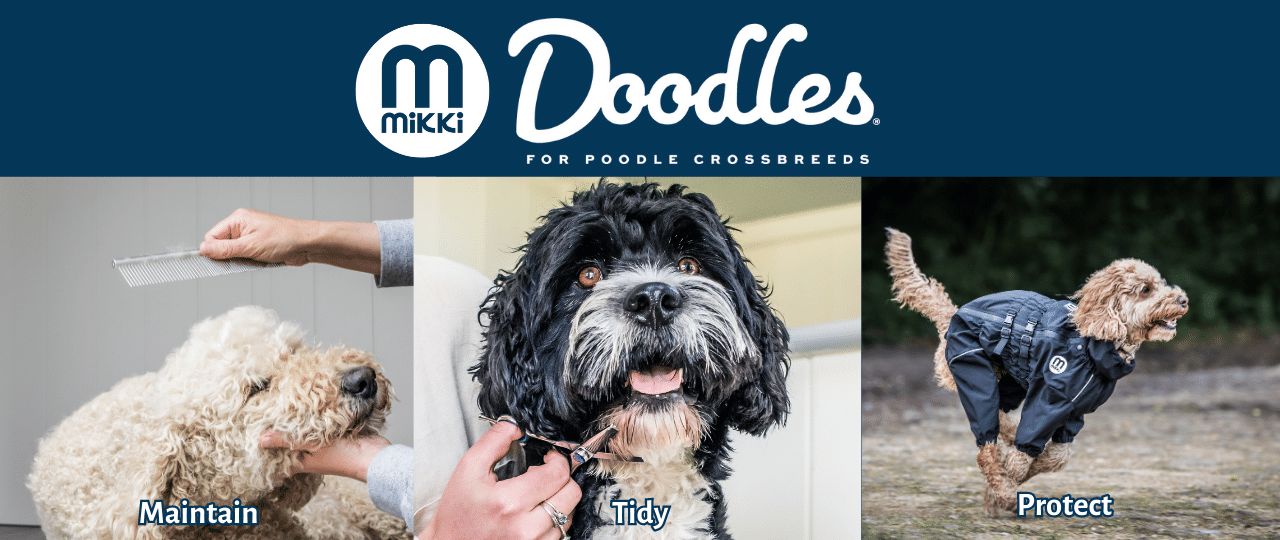 DOODLES GROOMING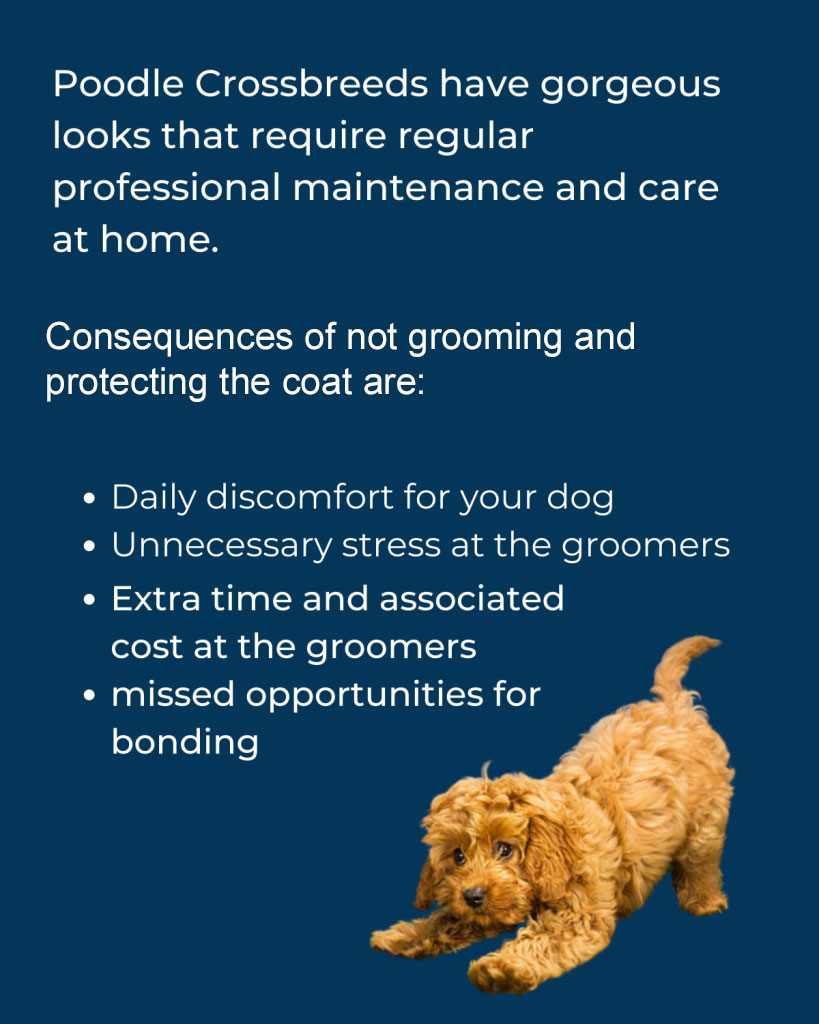 4 SIMPLE STEPS TO KEEPING SCRUFFY, FLUFFY!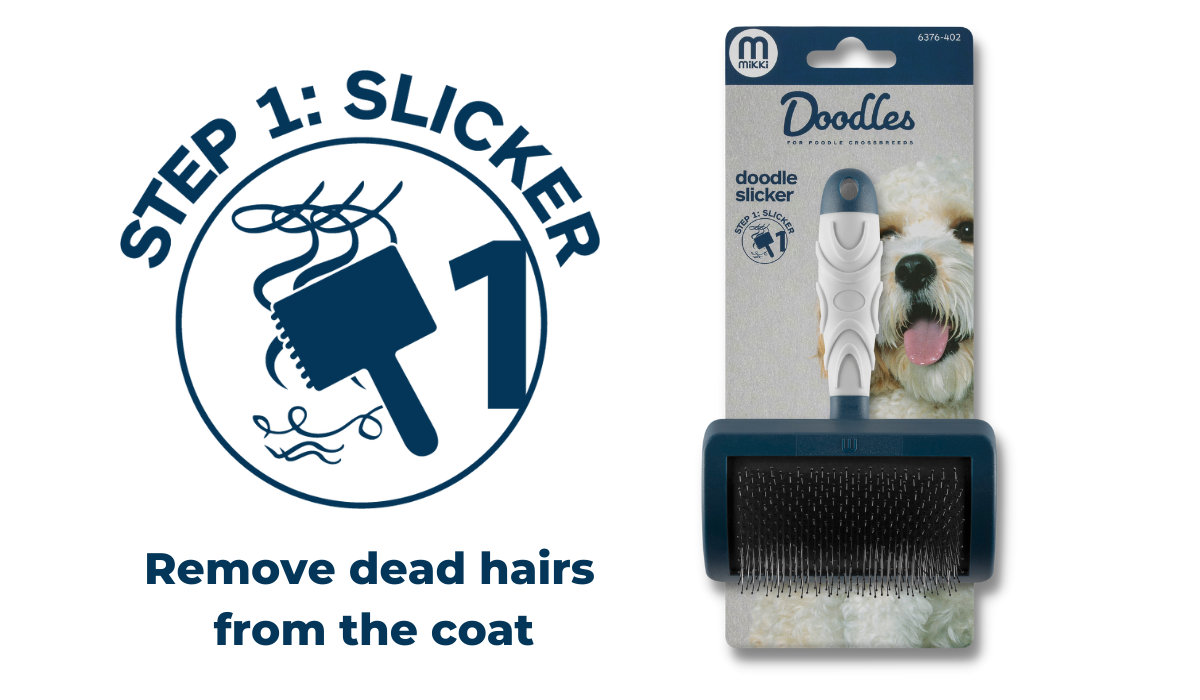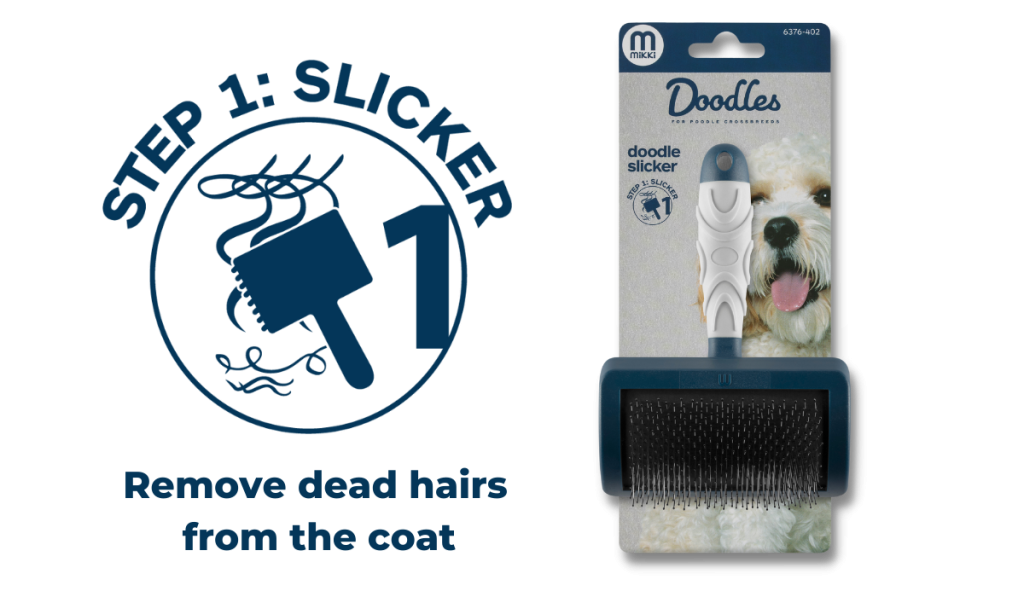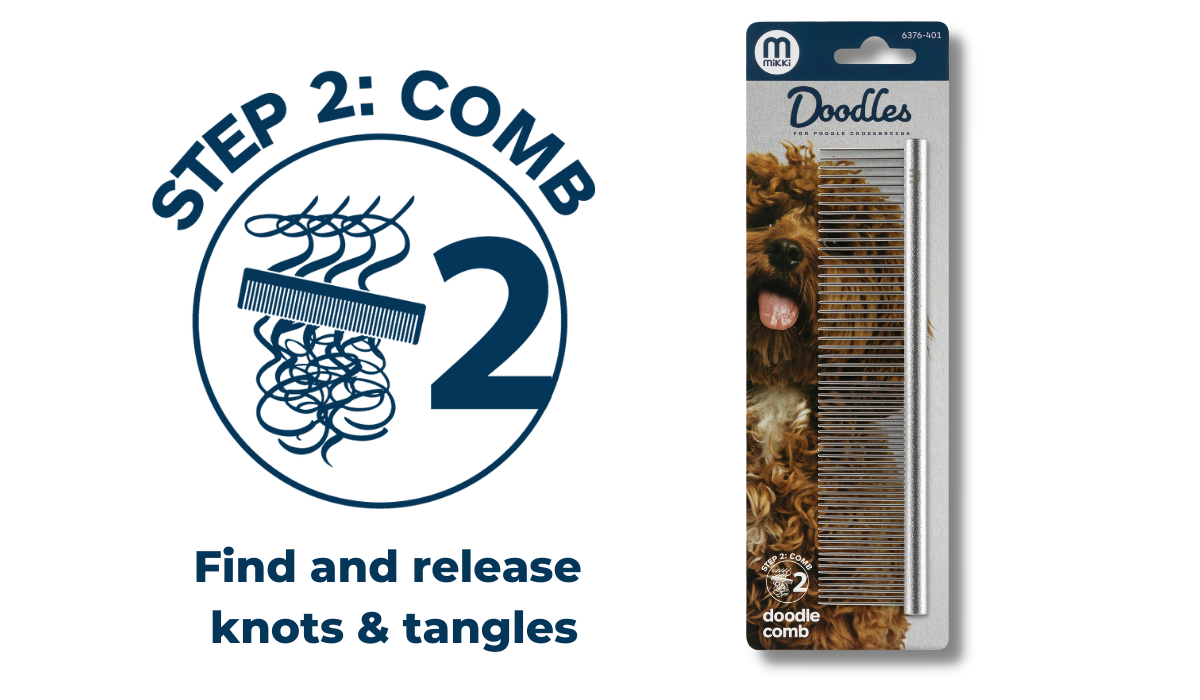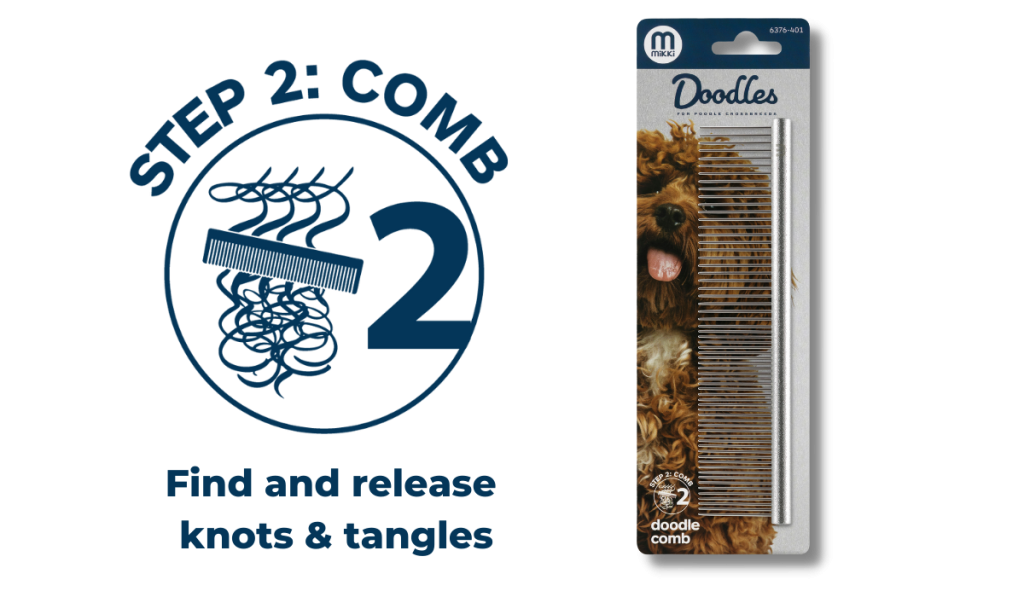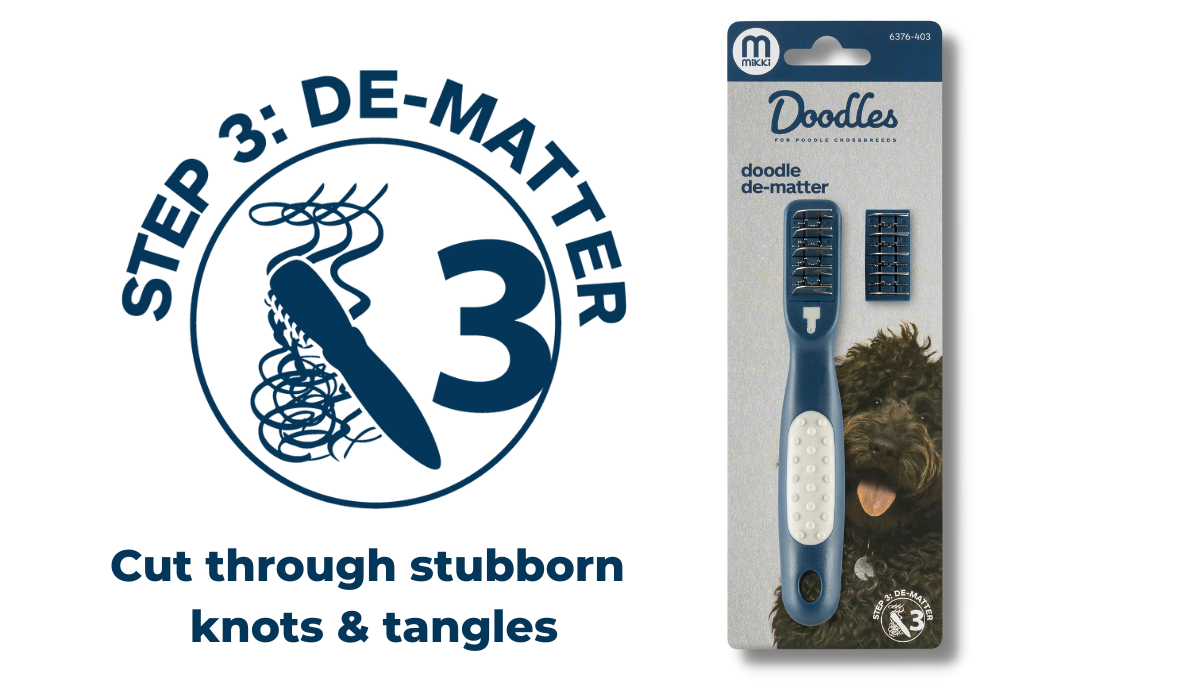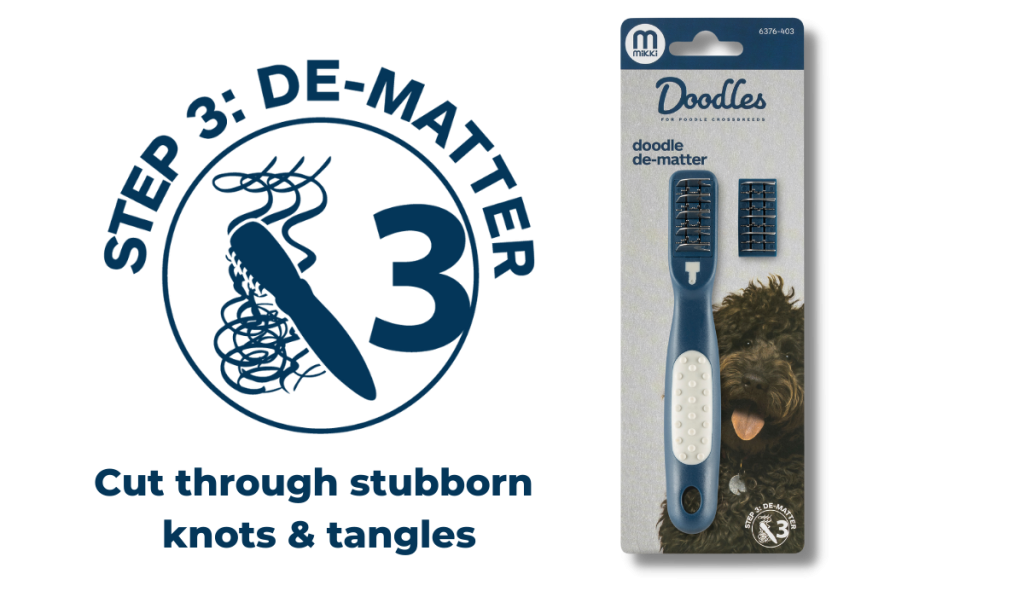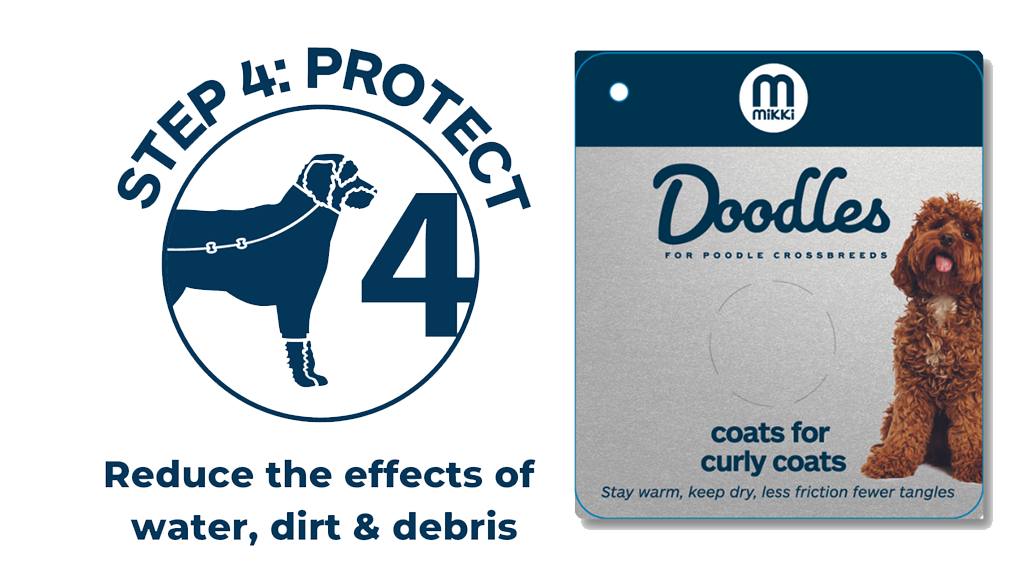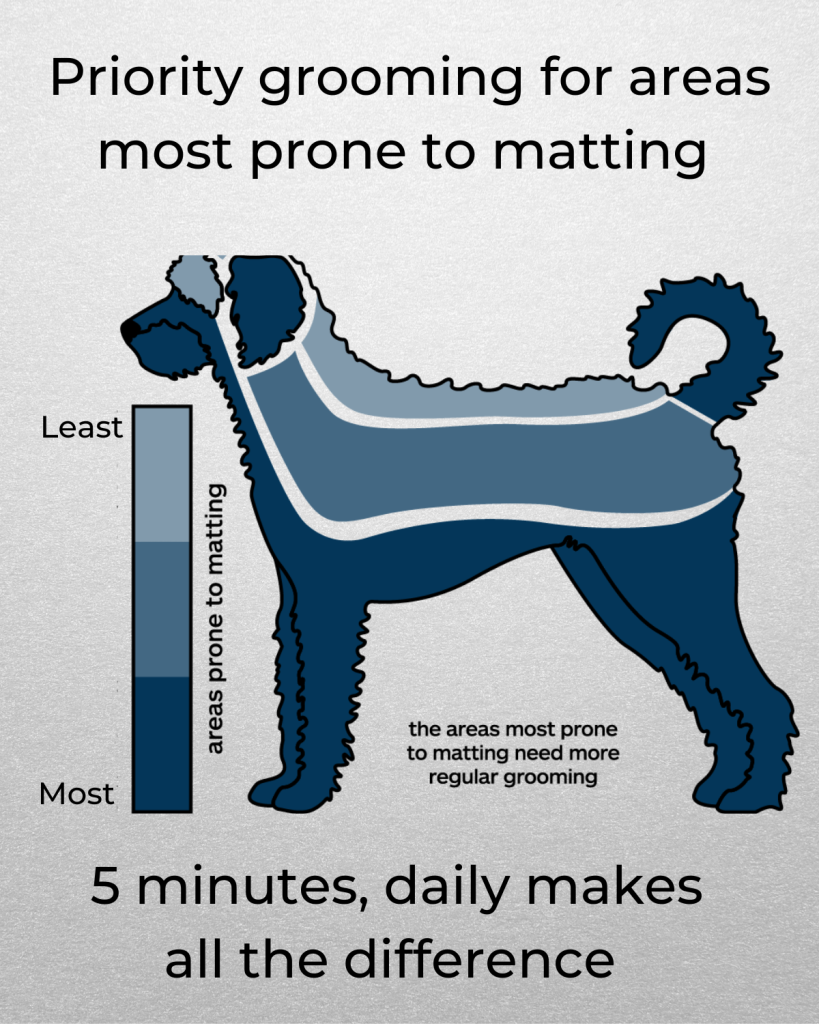 DOODLES COATS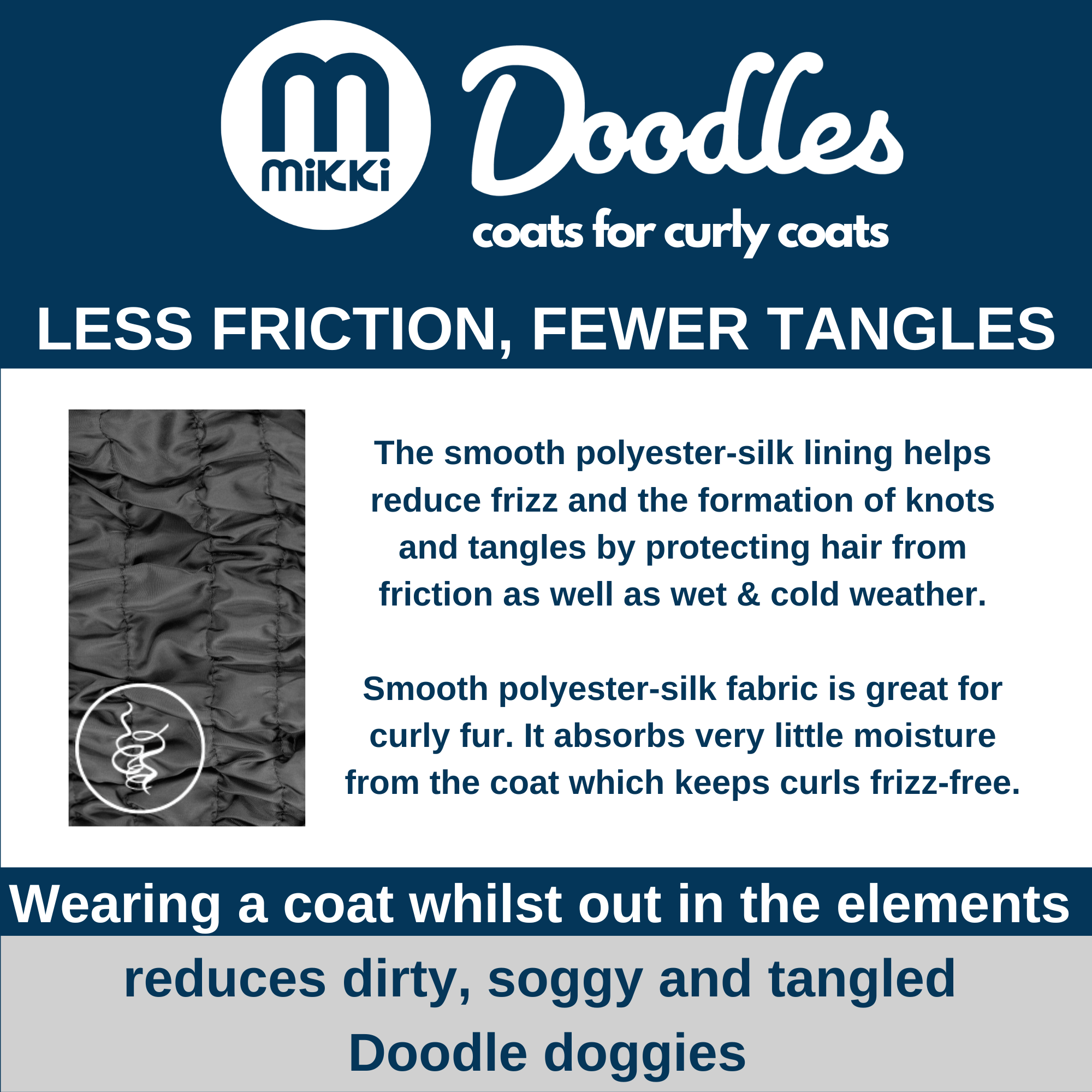 Myth: Poodle crossbreeds do not shed and therefore their coat doesn't need to be brushed or looked after.
Truth: Poodle crossbreeds generally shed less than other breeds, this is because their loose hair remains within the coat. If this hair is not removed with a regular grooming regime it can form knots & tangles that become very uncomfortable for the dog. We recommend a short daily groom (five minutes should do the job) to help keep knots & tangles at bay. Additionally, protecting their fur against the elements (rain, wind, snow, dirt, debris, etc.) whilst out walking will help keep it in good condition. Our Doodle Coats are lined with a special polyester-silk that reduces the friction between the coat and the dog's fur.
How often do Doodles need a full professional groom?
Minimum of every 6 weeks (but once a month will keep those teddybear looks on point!)
Maximum 8 weeks depending on coat type (how much poodle is in the coat type and what home grooming routine is followed.)
My doodle is very matted, how should I start?
For matts larger than the size of a pea, we recommend you contact a professional groomer. 
Doodles don't shed?
Doodles are an increasingly popular dog choice for many owners, sometimes due to the belief that their coats are non-shedding and hypoallergenic. This is sometimes true, but not always – many Doodles DO SHED – but the dead hair doesn't leave the coat. It accumulates at skin surface and if not brushed out, will tangle with the live hair and form matts.
Doodles do not Need to be Groomed Until They are a Year Old
Introducing your puppy to the grooming process at a young age enables it to become a part of life, not something stressful or traumatic
A puppy mini groom (which includes – wash, blow dry, nails cut and being brushed with hand scissoring) from 12 weeks or when they've had their last inoculations.  This is essential desensitisation from an early age which will have life long benefits for your dog – the sound of the dryers, the scissors, buzzing of the clippers and becoming accustomed to being handled and away from their owner gives them the life skills to doodle well!
Your doodle puppy will shed their puppy coat and grow an adult one somewhere between 6-12 months old.  If a regular grooming routine is not in place by this time, this coat change can cause very rapid tangling and the development of matts.  Unfortunately, the only solution to this maybe a necessary shave down which won't be the easiest introduction to a lifetime of grooming for your dog.  
Can I wash the Mikki Doodle coat?
Yes, Mikki Doodle coats are fully machine washable at a low temperature. We recommend using a non-biological detergent. Avoid using softener as it can diminish the waterproofing..  
How can I dry my coat?
Air drying is best. The coats can be dry cleaned with any solvent except Trichloroethylene. Do not tumble dry or iron. 
Will my dog be comfortable wearing the coat?
It is important to measure your dog first and then refer to the sizing guide provided to ensure you find the right fit. If their measurements cross two size categories we recommend choosing the larger of the two. The coat can then be adjusted via the belts, leg straps and neck to ensure a comfortable fit. 
 Will the coat rub/make my dog's fur matt/pill?
Our Doodle Coats are made with a unique polyester-silk lining that reduces friction against the dog's fur thereby preventing knots and tangles from forming.
 Will the coat absorb water?
Doodle Coats are waterproof which prevents water absorption..
Doodles are Hypoallergenic
No dog is 100% hypoallergenic.  Those with a wool coat such as Poodles, Bichon Frise and Maltese to name a few, are often less likely to cause allergic reactions in their owners.  However, many allergies are produced from dander (dead skin cells) and the amount of shedded dander varies from dog to dog, even within the same breed.  Wool coated breeds seem to produce less dander, but when crossed with another breed (especially one that is a high shedder such as a Labrador or Golden Retriever) it is more likely that the puppy will shed more dander than their wool coated parent.
Where do matts like to hide?
Matts can form anywhere in your dog's coat, but particularly in areas where there is lots of friction — around the neck area where the collar sits, behind the ears, under their chin, their armpits, under where their harness or coat usually sits, their feet, and on the back of their rear legs. These areas are also the ones that can get overlooked when brushing. Matted fur is painful for your dog and can cause skin irritation, prevent proper temperature regulation and hide parasites like fleas and ticks.
My doodle doesn't like being groomed, how do I get started?
Begin by taking your doodle to a professional groomer.  They will be able to get your dog's coat into a condition and style that you can help to maintain.
When grooming at home, little and often is the key – start by regularly touching your doodle's paws, legs, body, head, ears and tail to get them accustomed to being handled.  Then slowly introduce your slicker and comb, working in small sections.  Five minutes a day is enough to keep on top of your doodle's coat and help prevent matts from forming.  Pay particular attention to high friction areas where matts like to form – these are often the ears, tail, arm pits, collar line (where the collar sits), and where a harness would sit if your dog wears one.
Grooming Will Mess Up My Doodles Coat
Sometimes, changes in coat texture and colour can sometimes be blamed on grooming during the puppy period.  These changes are usually naturally occurring by the adult coat coming out from beneath the fluffy, different coloured puppy coat.  Some poodle lines are also genetically redisposed to a fading gene, which can cause the natural coat colour to lighten over time.  If your doodle has inherited this gene, their coat will lighten regardless of how it is groomed.
Doodles are Low Maintenance
Doodles are often bought because of their non-shedding, hypoallergenic coats, which sound to be easy and low maintenance to keep.  Unfortunately, this is simply not true.  Doodles have one of the most labour intensive coats to care for.  The wool/hair coat mix is hard to maintain (even more so at longer lengths) and can matt easily, which is painful to brush out in most cases, so keeping a regular grooming routine is essential.
How often should Doodles be groomed at home?
Doodles should be slickered and combed daily at home, use our grooming guide to see which areas are most prone to matting and therefore need grooming the most.
Evenings are often a good time to get your doodle used to being groomed, as this is a time that they are usually happier to relax and be pampered.
Little and often is the key to maintaining those teddybear looks!