Frequently Asked Questions
Care product FAQ's
Can I wash the Mikki Doodle Dog coat?
Yes, Mikki Doodle Dog coats are fully machine washable at a low temperature. We recommend using a non-biological detergent. Avoid using softener as it can diminish the waterproofing..
How can I dry my Mikki Doodle Dog Coat?
Air drying is best. The coats can be dry cleaned with any solvent except Trichloroethylene. Do not tumble dry or iron.
Will the coat rub/make my dog's fur matt/pill?
Our Mikki Doodle Dog Coats are made with a unique polyester-silk lining that reduces friction against the dog's fur thereby preventing knots and tangles from forming.
Will the Doodle Dog coat absorb water?
Will my dog be comfortable wearing the Doodle Dog coat?
It is important to measure your dog first and then refer to the sizing guide provided to ensure you find the right fit. If their measurements cross two size categories we recommend choosing the larger of the two. The coat can then be adjusted via the belts, leg straps and neck to ensure a comfortable fit.
Myth: Poodle crossbreeds do not shed and therefore their coat doesn't need to be brushed or looked after.
Truth: Poodle crossbreeds generally shed less than other breeds, this is because their loose hair remains within the coat. If this hair is not removed with a regular grooming regime it can form knots & tangles that become very uncomfortable for the dog. We recommend a short daily groom (five minutes should do the job) to help keep knots & tangles at bay.   Additionally, protecting their fur against the elements (rain, wind, snow, dirt, debris, etc.) whilst out walking will help keep it in good condition.  Our Doodle Coats are lined with a special polyester-silk that reduces the friction between the coat and the dog's fur.
Can I wash Mikki pet bedding?
Is the Mikki pet bed suitable for all surfaces??
All products in the Mikki pet bedding range have a non-slip base, making them suitable for all surfaces. (excluding the blanket)
Is the Dog Boot waterproof?
The Dog Boot is intended for short-term protection and is not intended for prolonged use. The outer layer of the Mikki Dog Boot is made of bonded vinyl with the black part being PVC, both of which are weatherproof.
The definition of 'weatherproof' being resistant to the elements of wind and rain, as opposed to 'waterproof' meaning something can be submerged in water and there will be no water inside.
When used on wet ground, it can be possible for damp to ingress through the velcro straps.
How should I clean the Dog Boot?
The Dog Boot should be wiped down with a damp cloth only.
We would not recommend placing in the washing machine as this would damage the Boot.
How should I wash the Mikki Hygiene Pants?
The Hygiene Pants should be handwashed in lukewarm water only.
We would not recommend placing in the washing machine as this would damage the Pants.
How many Disposable Pads for Hygiene Pants are there in a pack?
There are 10 Disposable Pads for Hygiene Pants in a pack.
Training product FAQ's
Which size muzzle should I use as my dog's breed is not listed?
The best way to establish the suitable size is to measure the circumference of your dog's nose at the largest part. This nose size can then translate to a muzzle size, please refer to the Size Guide for details.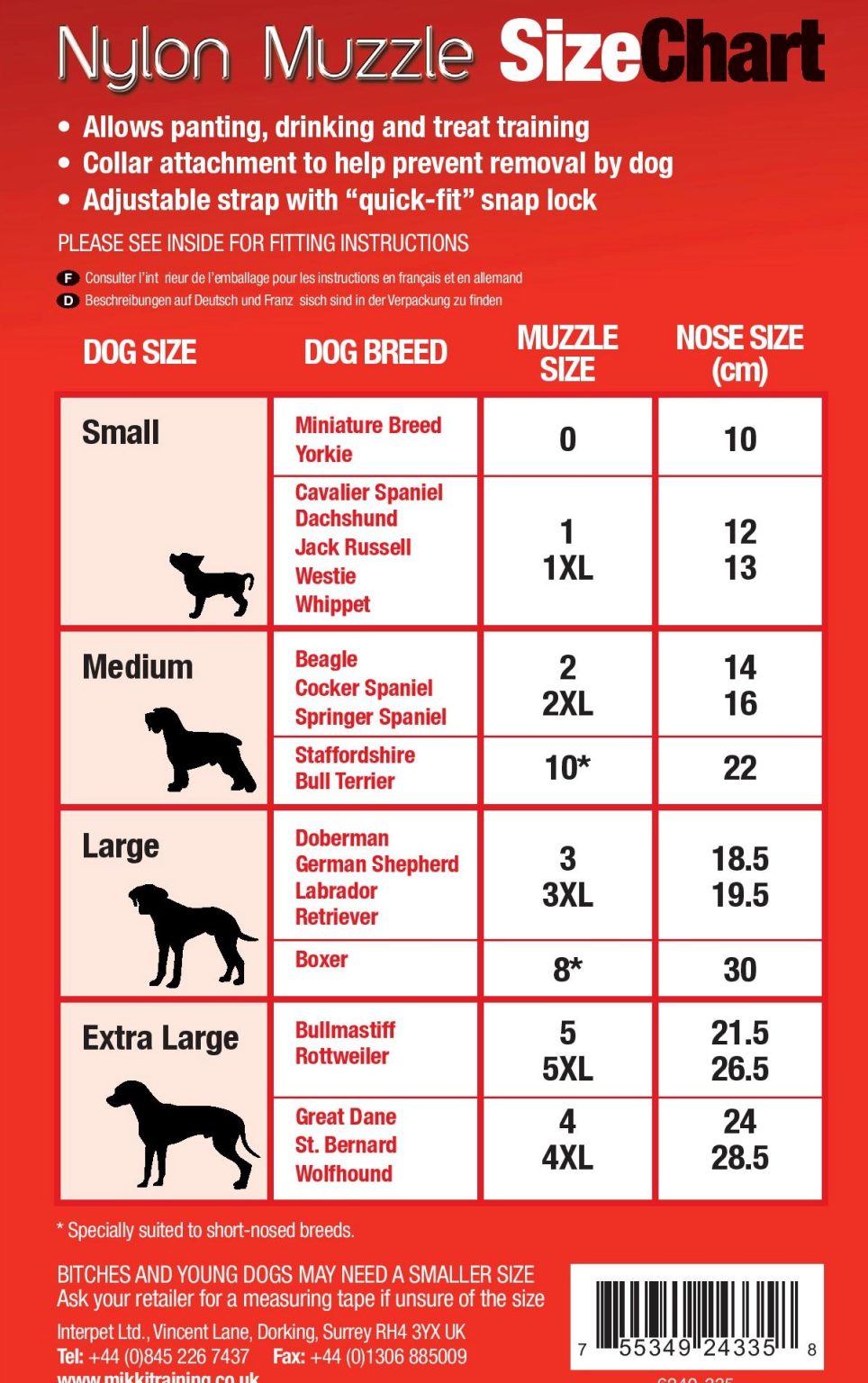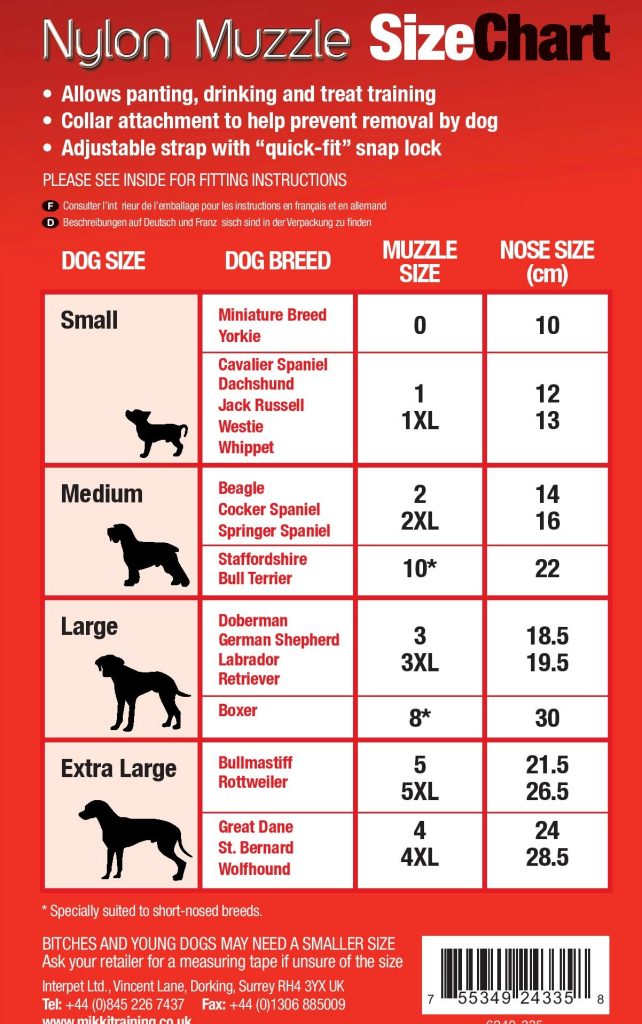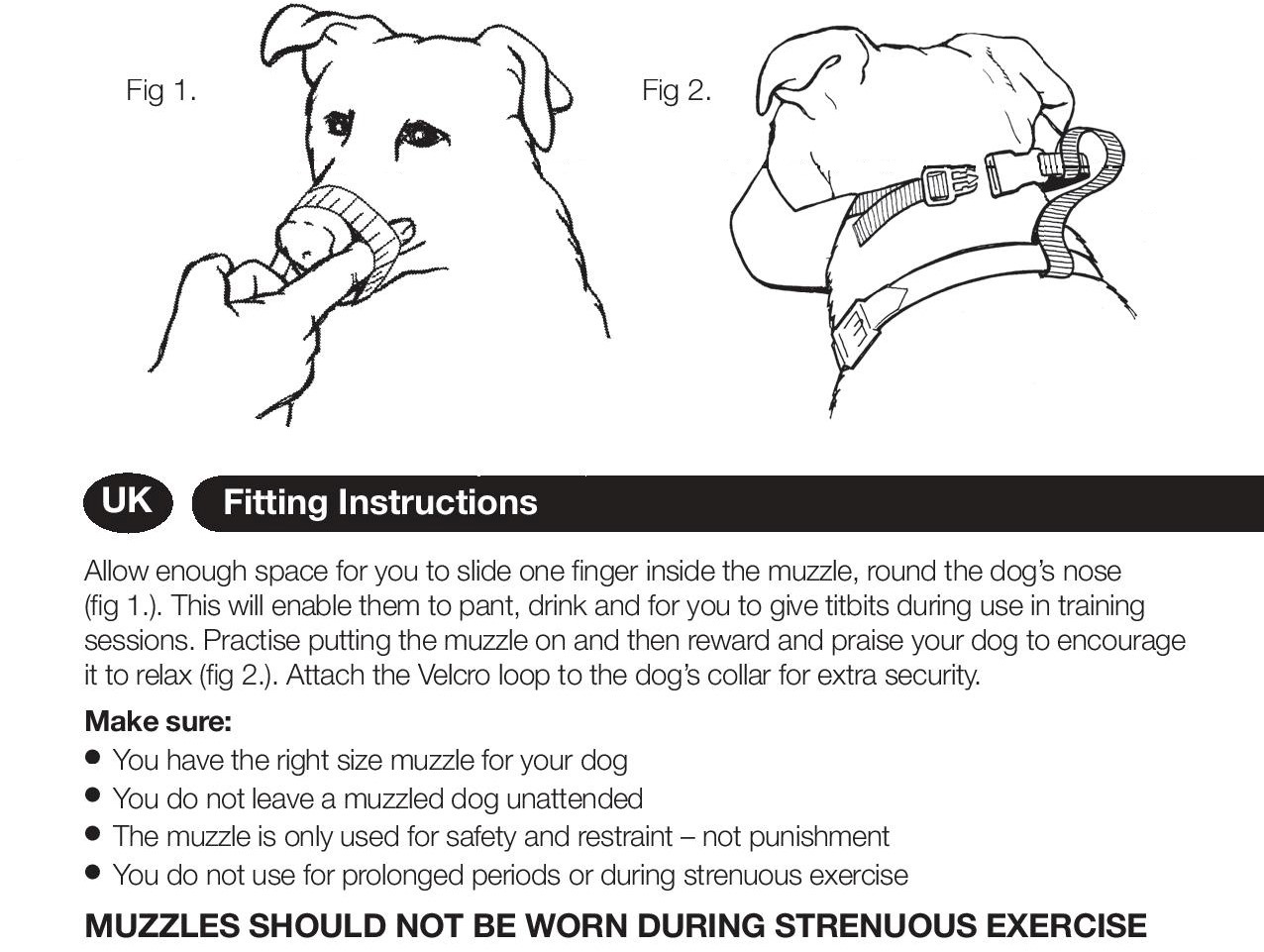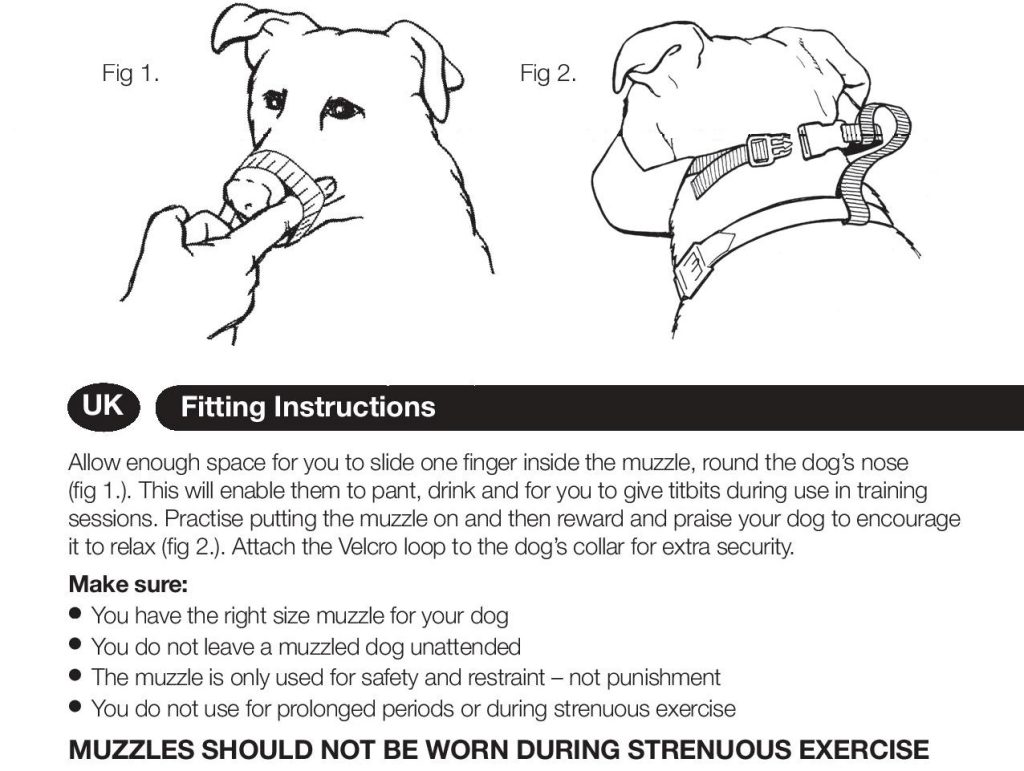 How can I remove any marks left on hardwood floor by the Pup-Pee Pads?
We would recommend using furniture spray. Spray on and leave for a few minutes before wiping off.