The best bits...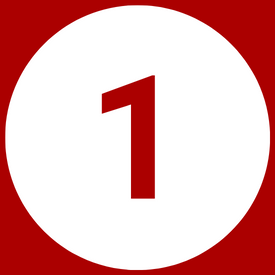 Comfortable fit with padded nose band and fully adjustable head strap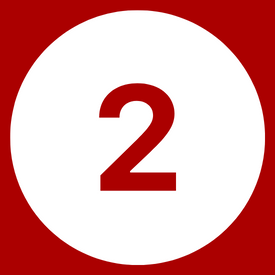 Safely attaches to your dog's own collar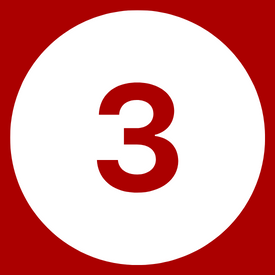 Training guide written by pet behaviourist Claire Arrowsmith
Key features
Our patented "easy-steer" system offers your dog complete comfort while allowing you to maintain control, with a floating lead attachment, allowing you to lead from either side of your dog (and help prevent lead tangles if your dog spins around!)
Our main priority is to ensure the comfort and safety of your dog. The Walk-Ease Headcollar comes complete with a padded, reflective noseband (with ever so cute doggy paw prints) and a collar attachment allowing you to secure the headcollar to your dogs own collar – ideal if your dog is a regular Houdini!
Make sure you get a comfortable and secure fit for your dog before you begin training:
1. Unclip the head strap (b). Hold the padded noseband (a) with one hand and hold a treat with the other so that when your dog approaches to eat the treat he places his nose under the noseband (fig.1).
2. Repeat this process so that your dog becomes comfortable with the headcollar.
3. While your dog is eating a treat rest the noseband on his muzzle and clip and adjust the head strap (b) behind his ears.
You should be able to slip one finger underneath the head strap when it is correctly fitted. Offer treats and lots of praise.
4. If your dog is sensitive to being touched, try to adjust the head strap so that it's close to the correct fit before clipping it on.
5. Make sure that the collar attachment (d) is attached for security by looping it under your dog's collar and reattaching it to the metal ring (fig.2). Adjust the length to fit if necessary. Continue to offer treats and praise.
6. Play with your dog or keep him busy to reduce the likelihood of rubbing at the noseband. After a couple of minutes stop playing and gently remove the headcollar.
7. Repeat this several times a day for up to a week so that your dog learns to enjoy wearing his headcollar. Gradually increase the time he wears it.
8. You are now ready to clip your lead to the metal ring of the Easy-Steer System and begin your walk. Use your Walk-Ease Headcollar every time for consistent training (fig.3).
Start by walking in a low distraction area such as your home or garden and when your dog begins to pull ahead, stop walking immediately. This will turn your dog back to you and counteract your dog's tendency to pull or lunge.
Encourage your dog to return to your side and then continue walking forwards. Praise your dog for walking nicely and continue training for 10-15 minutes. Train regularly to maximise improvements.
By using the headcollar with a double ended lead like our Multi Lead, you can slowly transfer your dog's good walking behaviour onto a collar and lead only.
Remember - Rome wasn't built in a day, loose lead walking take lots of time and repetitions for your dog to learn and practice the control required to match your pace which maybe slower than their natural gait.
Download our free stop pulling training e-book to get started or see our Walk-ease headcollar in action in Claire Arrowsmith's training video.
Product Overview
Our Mikki Walk-Ease Headcollar will help you teach your dog to walk nicely beside you without pulling and enable you to keep control in a kind and gentle way.
It has been lovingly made with great attention to detail – all of the materials have been hand picked to ensure the comfort of your dog and it has been highly tested on a wide variety of breeds and dog sizes.
For best results, use the Mikki Walk-Ease Headcollar in conjunction with the Mikki Multi-Lead which can offer you enhanced control and multiple walking options to suit your every need. You can mark your dog's good behaviour with perfect timing by using the Mikki Clikka and some of your dogs favourite treats which you can store in the Deluxe Treat Bag.
Not sure if you need a headcollar or Anti-pull Harness? Click here to use our Headcollar or Harness decision guide.
1 x Walk-ease Headcollar - X-Large
Product code
6234307
Product barcode
755349233076
Disposal of electrical goods
N
Colour
Black
Weight
0.1kg
Assembled dimensions (HxWxD) cm
32 x 20 x 1.7 cm
Material

Nylon
Plastic
Metal

Languages on packaging
English