The best bits...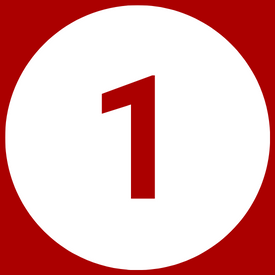 Snap lock fastening is quick and easy to fit.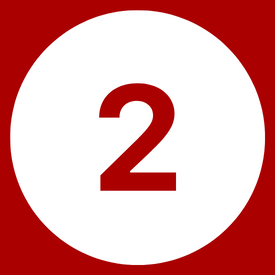 Allows panting, drinking and treat training.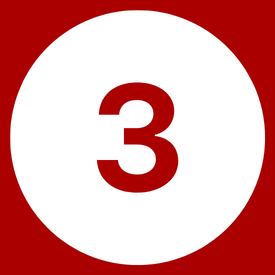 Soft, strong nylon
Key features
To fit the muzzle, place it over your dog's nose and mouth, allowing enough space for you to slide one finger inside the muzzle, around the side of your dog's nose (fig. 1). This will enable them to pant, drink and for you to give titbits during training sessions.
Practise putting the muzzle on, then reward and praise your dog to encourage him to relax (fig. 2). Attach the Velcro loop to your dog's collar for extra security.
When first introducing the muzzle to your dog, only put it on for short periods of time, building up until he is used to it and comfortable with how he feels.
Make sure:
You have the right size muzzle for your dog
The muzzle is only used for safety and restraint – not punishment
You do not use for prolonged periods or during strenuous exercise
You do not leave your muzzled dog unattended
MUZZLES SHOULD NOT BE WORN DURING STRENUOUS EXERCISE
See our Muzzles in action with Claire Arrowsmith's training video.
Product Overview
Our Mikki Muzzles are a lightweight, comfortable and a safe alternative to the traditional basket muzzle. It will allow your dog to pant, drink and treat train and comes complete with an adjustable strap with easy-fit snap lock. The muzzle also has a collar attachment to prevent your dog from pulling it off.
If your pet is keen on chasing other animals or shows predatory signs, then a muzzle can prevent injury or death. Legally, if the dog bites he MUST be on lead for everyone's safety. A Mikki Multi Lead can be used as a double ended lead, so you can attach to a collar, headcollar or harness and prevent lunging. Alternatively, you can also use a Mikki Recall Training Lead, which allows your dog to exercise without the risk he will rush up to a person or dog and attack.
Size 0: Yorkies, Cavalier Spaniels,Miniature Breeds - 10cm
Size 1: Whippets, Westies, Jack Russells, Dachshunds - 12cm
Size 1XL: Larger Size of 1 - 13cm
Size 2: Beagles, Springers, Cockers, Poodles (Std) - 14cm
Size 2 XL: Larger Size of 2 - 16cm
Size 3: Labradors, GSD, Dobermans, Retrievers - 18.5cm
Size 3 XL: Larger Size of 3 - 19.5cm
Size 4: Wolfhounds, Great Danes, St. Bernards - 24cm
Size 4 XL: Larger Size of 4 - 28.5cm
Size 5: Rottweilers, Bull Mastiffs - 21.5cm
Size 5 XL: Larger Size of 5 - 26.5cm
Size 8: Boxer - 30cm
Size 10: Staff, Bull Terriers - 22cm
1 x Dog Muzzle - Size 1
Product code
6240335
Product barcode
755349243358
Disposal of electrical goods
N
Colour
Black
Warnings
Muzzles should not be worn unattended or during strenuous exercise
Weight
0.05kg
Assembled dimensions (HxWxD) cm
21 x 8.5 x 2 cm
Material

Nylon
Plastic fastener

Languages on packaging
English