The best bits...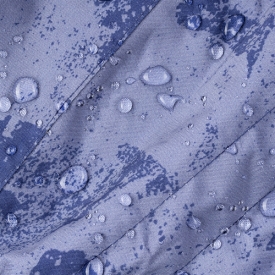 Waterproof & windproof breathable material with insulated lining to keep warm & withstand the winter weather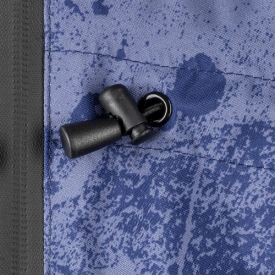 Fully adjustable neck, body, back and legs for a bespoke fit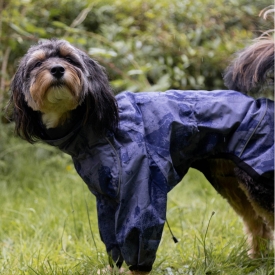 Easy-fit, 2-legged design with full length body zip for complete protection
Key features
Protect your furry friend from any weather!
The All Weather Coats are designed to cater to all breeds with adjustable features ensuring a snug and secure fit that will keep your pet warm and dry from all weather.
No more struggling with ill-fitting coats that leave your dog exposed to the elements. Our coat is fully adjustable around the neck, waist, and legs to ensure a snug, protected fit for any size or shape - and with a two-legged design, it makes it easy to put on and take off. It's designed with your dog's comfort in mind. With our waterproof, windproof, and breathable material with insulated lining, complete with sealed seams, you can trust that your four-legged companion will stay cozy even in the harshest elements.
Don't let unpredictable weather dampen your pet's spirits. Choose All Weather Coats for superior protection, comfort, and style all year round.
Product Overview
Mikki comes from a rich history of understanding dog's coats and how to care for them, which has allowed us to create the perfect defence against outdoor elements for them.
We understand how important it is to groom and maintain your pups fur only for the weather to undo all your good work. Our All Weather Coats provides protection against the unpredictable weather that comes our way all year round and ensures your dog's luscious locks are protected from the nasty weather.
The stylish All Weather coats are designed for all breeds of all sizes - each coat made for your dog with an adjustable storm collar to protect from harsh weather, body toggles for a warm & snug fit, back length toggle to ensure the full body is protected and full front leg cuffs to keep the dirt out.
Looking after your dog's fur can be difficult enough without the weather making things worse - ensure you and your furry friend are comfortable and covered from any wet, windy, snowy and dirty days with the easy fitting and customisable Mikki All Weather coats.
All Weather Coat Small
| | |
| --- | --- |
| Product code | 6100107 |
| Product barcode | 755349101078 |
| Disposal of electrical goods | N |
| Colour | Camo Blue |
| Assembled dimensions (HxWxD) cm | 68x28x0.5cm |
| Material | Shell - 86% Polyester. 14% TPU. Lining - 100% Polyester silk |
| Languages on packaging | English |