The best bits...
Heat treated blade stays sharp for longer.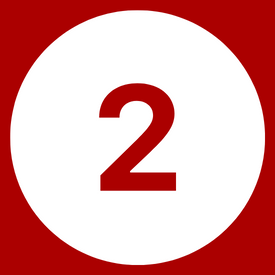 Micro-serrated precision blade cuts in one action.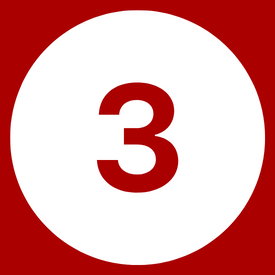 Suitable for left and right handed use.
Key features
Ideal for beginner nail trimmers! These nail clippers have a handy cutting guide to help ensure you only cut a little at a time and don't cut your pet's nails too short, which would be painful for them.
Our nail clippers are made from heat treated stainless steel, allowing them to stay rust free and sharper for longer. The precision cutting blades trim the nail in one smooth action, making cutting your pet's nails as easy as possible.
Your pet's claw has blood vessels known as the 'quick'. It is important that you do not cut into this area. It is easy to locate the quick on animals with light coloured claws. For those with dark coloured claws it may be easier to locate the quick by looking on the underside of the nail - however if in doubt seek the advice of your vet or pet groomer.
Hold your pet's foot carefully and ensure that you are in complete control before starting to trim the nail. Begin cutting in one smooth action. If you are unsure, only cut off a small amount at a time.
Keeping your pet's nails trimmed is essential for good care and grooming. If you pet is particularly nervous or dislikes having their claws clipped, try using a Mikki Nail File.
Our nail clipping guide has some handy hacks to help you get started.
Product Overview
Mikki Classic grooming products are made with both you and your pet in mind. Their ergonomic design helps to reduce common strains associated with the repetitive actions required to groom our pets well.
Our range of claw care products are an essential part of your grooming kit, regardless of your pet's breed. We have a variety of product designs to cater for different pet sizes and user preferences - be it a small clipper for a small pet; a guillotine clipper for thicker nails; you want the extra confidence our regular clippers give with their cutting guide; or a nail file for nervous pets - we have a style to suit you all!
1 x Nail Clipper - Small
Product code
6376150
Product barcode
755349371501
Disposal of electrical goods
N
Colour
Black & red
Warnings
Keep out of reach of children. Use extra care when using any grooming aid with sharp edges.
Coat
Smooth/Short, Medium, Long/Silky, Double/Thick, Wool/Doodle, Wiry
Weight
0.0700kg
Assembled dimensions (HxWxD) cm
13 x 4.2 x 1.3 cm
Material

Plastic handle with TPR grip
Stainless steel blade

Languages on packaging

English
French
German
Spanish